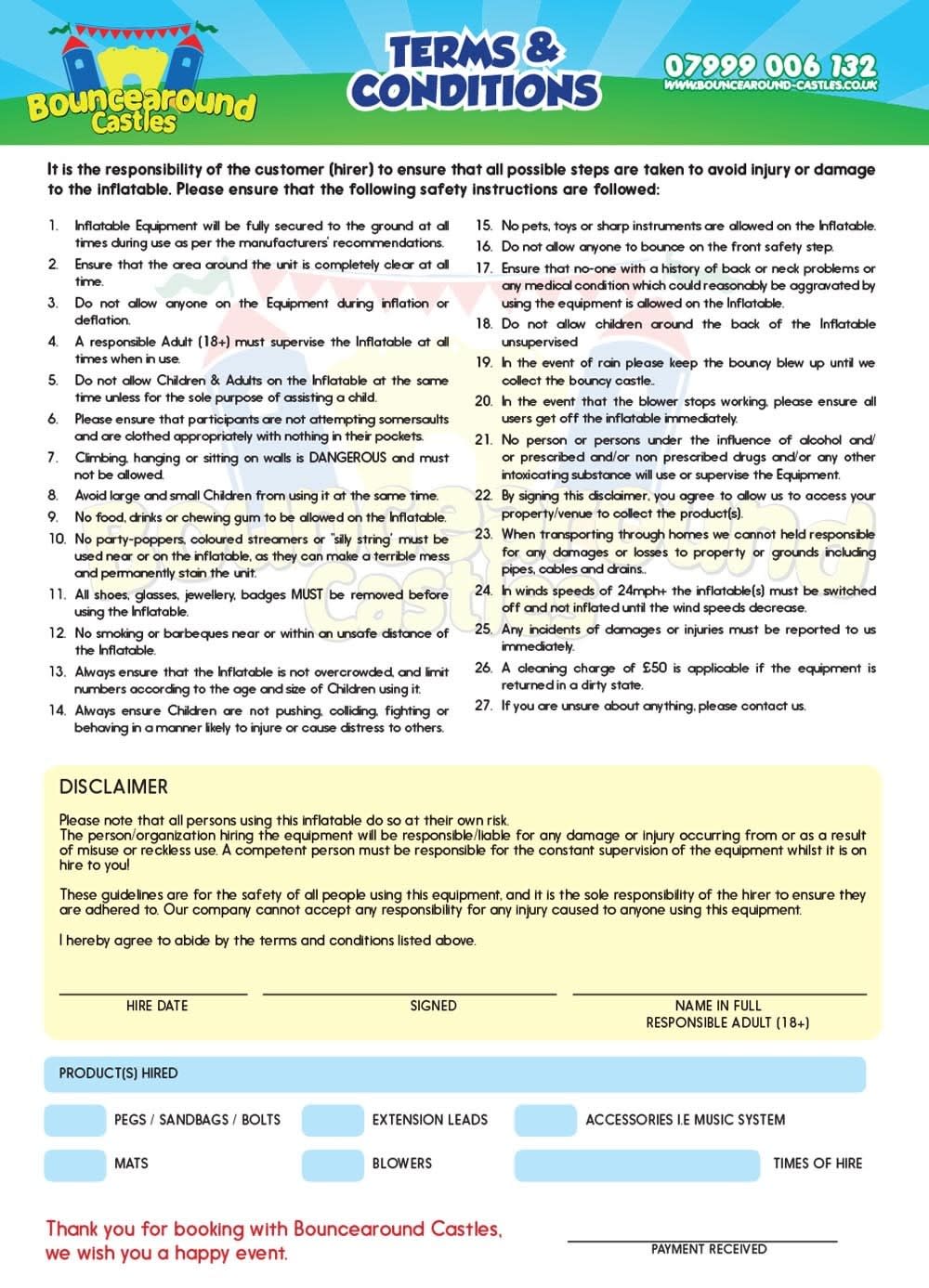 Terms and Conditions of Hire and Use to Bouncy Castles and Hot Tubs
The person(s) or organisation hiring this inflatable equipment will be responsible for any damage or injury occurring from or as result of misuse or reckless use.
Bouncearound Castles cannot accept responsibility for any injury caused if using bouncy castles, hot tubs or any of our party equipment incorrectly The equipment must be supervised at all time by a responsible person over the age of seventeen.
All equipment must be fully secured to the ground at all times. The participants must not become reckless or boisterous No person under the influence of alcohol or prescribed or non-prescribed drugs or any other intoxicating substance must use or supervise the equipment at any time.
Any equipment used on licensed premises must be located in a fenced of glass free area and not operated after eight p.m. Any injured person will receive professional medical assistance within two hours of the event causing the injury and records of medical treatment obtained and retained.
Bouncearound Castles will not accept responsibility for damage to shrubs or grass. Footwear must be removed before entry to the equipment No food or drinks allowed
These guidelines are for the safety of all persons using this equipment and it is the sole responsibility of the hirer to ensure that they are fully adhered to at all times.
Whilst in your care you accept full responsibility for the equipment and will pay for any damage to the equipment that may occur including a cleaning charge should the equipment become soiled by mud, food, vomit, etc.